The road to Ai Ais
Namibia Wildlife Resorts
Enjoy the drive look after your tyres!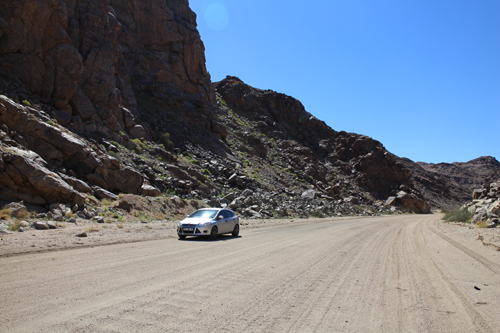 The road is suitable for normal sedan cars but drive carfeully and keep your speed down on the gravel road, there are many sharp rocks along the way and they are not tyre friendly, Ai Ais does have limited tyre repair facilities but no replacement tyres (nearest place is Keetmanshoop over 200km away). I strongly recommend carrying two spare wheels if driving on Namibias gravel roads.
As you get closer to Ai Ais the road twists and turns as you enter the bottom of the canyon also there are lots of animals in the area so stay alert and try not to drive at night, there is no road markings or lighting along this route! Drive slow, safe and admire the scenery.
Welcome to Ai Ais Resort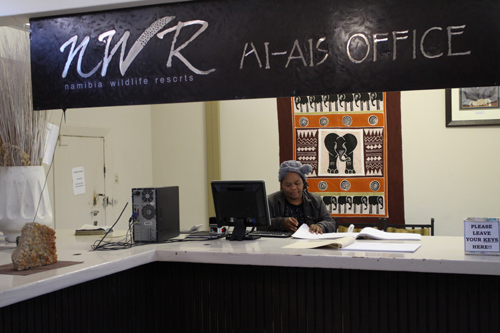 Having safely navigated your way down into the canyon you will pass through an entry gate (may or may not have someone there to sign you in) you then drive along the road, passing the outdoor pool on your left and fuel station on the right then you will see the reception on your right, park up and head inside the office to sign in and sort out your accommodation. If you arrive outside office hours (after dark) keys for any pre paid reservations are left with the security guard who will be somewhere in that area ... if you cant find them go to the bar opposite the reception and ask there.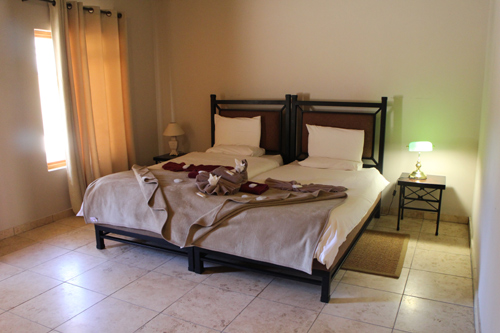 While there is only one location to stay at in Ai Ais it does offer a variety of options; camping, rooms (mountain view and river view) and family chalets. Details of each one coming up.