Camping at Ai Ais
Namibia Wildlife Resorts
Camping at Ai Ais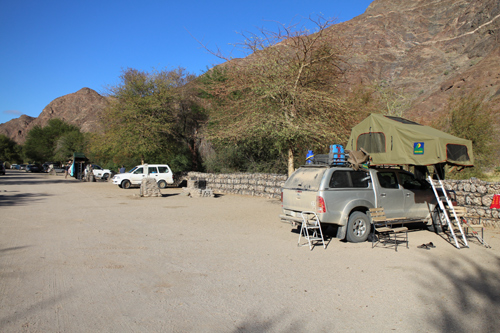 There is a sprawling campsite at Ai Ais, a couple of areas have grass (very limited) most sites are on a hard gravel/sand area dotted along the river front each has an electric point and most have thier own braai/bbq area, water taps and lights are dotted around the camping site.
A dry river runs through it ...
Dont get excited about the river though there is no water in it for most of the year, the above photo shows the 'river' from the campsite.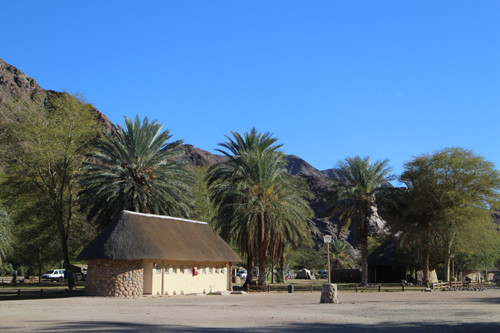 Showers and toilets are in three blocks along the camping site and provide warm water - no really hot and no really cold water (due to the hot springs) so don't expect a steaming hot shower nor a refereshing cold wash! Ther are also places for washing clothes and dishes
Bring your own shade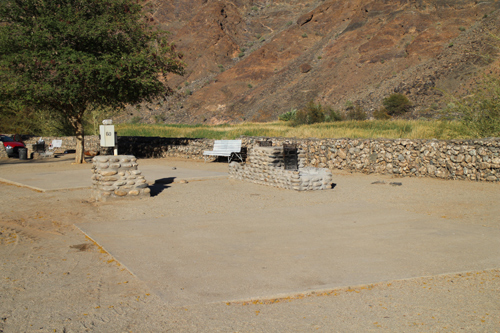 There are a few trees growing around the camp site but they are not big enough to provide any shade, and remember you are right on the edge of the desert and on top of a hot springs .. it will be hot day and night, so be prepared!